.
The Church's
Family Search
[cookies (
cookie caution
)] website seems to be a real hit. It provides information on starting your own family history projects (see their
How to Start Your Family History
page);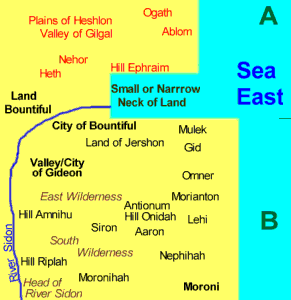 and it allows searches for your ancestors through a world-wide collection of genealogical and family history records.
.
The unrelated
Obituaries Help website
(
about
), by the way, posts a number of helpful genealogical tools, including a selection of
printable family tree templates
and a host of other useful articles. In a similar vein, the
Action Donation Services website
posts a helpful set of links for
Finding Family from Ship's Passenger Lists
, which may be helpful if you know even roughly where and when your family emigrated. Our thanks to Sarah, who volunteers with the Ohio
Apple Creek Historical Society
(
alternate
) for that suggestion. Elliot has suggested a list of
Genealogy Resources Online
that has lots of ideas for where and how to search. Thanks, Elliot. Also, our thanks goes to Peyton, who is working (2018) on her research badge in scouting. She has suggested
New York City and the Historical Ellis Island
which, she notes, "[is] a really neat article on Ellis Island, but also has some [very helpful] general genealogy resources as well." It is especially helpful for those just starting out on their genealogical journey. Thanks again, Peyton. Similarly, Keri, a science teacher has suggested some notes on the health aspect of your genealogy,
How Your Health is Determined By Your Genealogy
which has links to quite a few interesting genealogy and health related sites. Thanks, Keri. Denise has suggested "
Home Genealogy Guide for 2019
" that may be especially helpful for those beginning a family searching quest. Thanks, Denise. And Louise has suggested a helpful page of
Genealogy Resources
. It provides lots of helpful links for genealogical research, and talks about DNA testing as an aid in learning about your roots. Be sure to check with a parent before sending your DNA sample to a lab though. They often don't have enough regulation to keep your identity secure in my view. Once it is out there, you can't remove it or take it back. Anyhow, thanks for the tip, Louise. This page has a long list of useful links.
The Church's Internet edition of The Scriptures is a big help. The LDS Tech website provides information on computer and website technical services, and involvement ideas for the technically inclined. And unofficially the LDS Scripture Citation Index at the BYU.eBusiness Center provides an invaluable modern aid. And BYU now hosts the Encyclopedia or Mormonism at the Harold B. Lee Library website. Also unofficially, the More Good Foundation sponsors MormonWiki, an encyclopedia of positive content about members of the Church of Jesus Christ of Latter-day Saints. Other Church links may be seen in the Sources of Related and Other Information section of the

Construction of the Edmonton Temple website. Other official and unofficial resources may be found in the Related Websites and Resources section of the

Construction of the Edmonton Temple website. This latter section includes links to a tasteful and frank discussion that is very helpful and long overdue: "And It Was Very Good: A Latter-day Saint's Guide to Lovemaking."